USED SHUTTLE BUSES FOR SALE IN OHIO
EXPLORE SHUTTLE BUSES BY MAKE
Browse used shuttle buses for sale in and around the state of Ohio. National Bus Sales is your trusted source for high-quality shuttle buses at affordable prices, with convenient statewide delivery options. Take advantage of our extensive inventory today and find the perfect shuttle bus that fulfills your specific Ohio needs.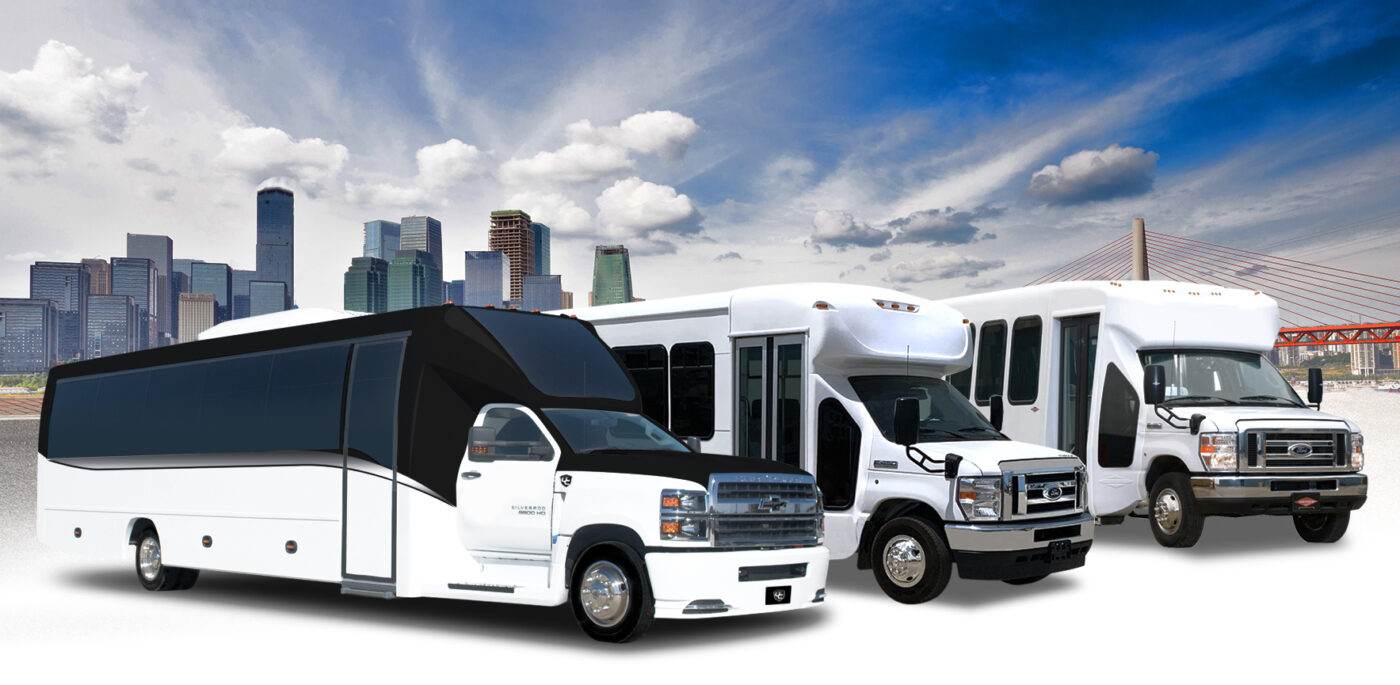 Sell us your bus
We pay top-dollar for pre-owned school, passenger, and transit buses. No fleet is too big or too small.
BEST USED SHUTTLE BUS PRICES AND SELECTION IN OHIO
Businesses and individuals in Ohio that need buses know they can rely on National Bus Sales to deliver the best possible service at the most reasonable cost. We sell shuttle buses, both new and used, to anywhere across the country. When looking at our inventory, you'll find a wide selection of buses, including used shuttle buses, transit buses, daycare buses, non-CDL buses, ADA buses, and more. From travel sports teams to church youth groups, we have the perfect bus to get you where you need to go.
People looking to save money can recondition the bus they currently own. If this sounds interesting to you, look at National Bus Sales bus reconditioning services, which include paint, drivetrain upgrades, interior work, and much more. We can confidently work on almost any kind of shuttle bus regardless of its make or model. Our adept and well-trained mechanics can reveal your bus's true potential.
Customers have returned to National Bus Sales time and time again since 1989 because they know they cannot find better service anywhere else. We stand apart as a company that genuinely cares about its customers. We provide unsurpassed leasing programs and bus financing options. Our bus parts come at a fair price and can transform your shuttle.
You can email us or call at 800-475-1439 to find out the options available to you or view our shuttle bus inventory. We will even deliver your bus right to your parking lot.
WHAT OUR CUSTOMERS ARE SAYING
"National Bus Sales is far and away the best used bus dealer we have dealt with in recent years."
RESOURCE CENTER
Stay up to date on the latest news in the transportation bus industry with National Bus Sales' Resource Center. Our industry experts will keep you informed on everything from the latest technology, trends, and key talking points to the history and stories behind why bus steering wheels are just so danged big.
Sign Up to Receive Exclusive News, Offers, and Discounts!
By clicking above, you agree to receive emails and announcements from National Bus Sales, Inc. We hate spam as much as you do! We will never sell your information.
Sign Up to Receive Exclusive News, Offers, and Discounts!
CUSTOM GRAPHICS & VINYL WRAPS
National Bus Sales offers Custom Graphics and Vinyl Wrap services to make your new or pre-owned bus your very own!